Our customer reviews are at the bottom of this page
Van and Car Hire in Hull 01482 867360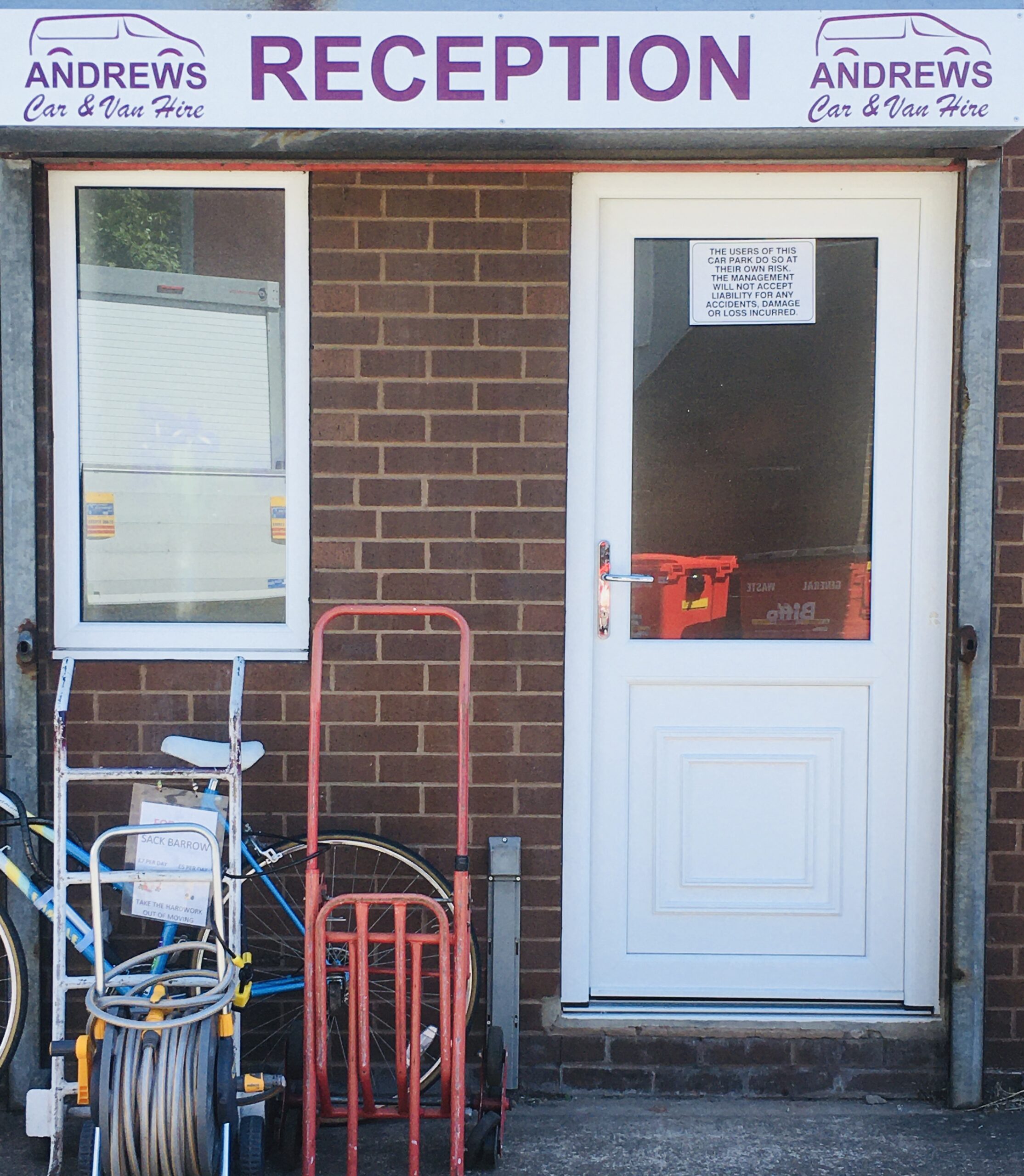 Unit 1 Enterprise Park, Beck View Road, Beverley HU17 0JT
Family owned Andrews of Beverley has been proudly serving the community for over 40 years.We specialize in servicing, MOTs and vehicle hire.
It's important to us that our customers feel valued, which is why we work hard to ensure everyone receives a first class service at competitive rates.
Van hire in Hull and Beverley
Andrews Self Drive have been in the van and car hire business for over 40 years. During that time we have built up a large customer base. Give us a call so that we can help you too!
For a free quote and more information regarding our services, submit an enquiry via our online form or call us on;
01482 867360
Andrews Self Drive
Average rating:
15 reviews
Feb 11, 2020
An excellent company
I've hired cars from Andrews for several years and they have always been friendly, extremely helpful and efficient. Every car has been immaculate and completely reliable. Prices are very good too so all in all, they couldn't be better. I'll definitely be back.
Feb 11, 2020
Excellent service even picked me up and dropped me home when finished would highly recommend 😊
Apr 7, 2019
Always excellent
What an excellent company. Always pleasant and helpful and taking time to make sure that the customer and vehicle are happy. The role model for any company and worth a minimum of 5 stars
Thank you for taking the time to leave us a review, it is much appreciated.
Apr 7, 2019
Great service
This is the best van hire company in East Yorkshire great service and even better price.
Thank you for taking the time to leave us a 5 star review!
Apr 23, 2018
van hire
Second time I have hired from Andrews - excellent service and the van drove beautifully .Even better when I saw two others hire companies vans broken down on the hard of the M62. They should have hired from here !!!
Thanks for taking the time to leave us a review Malcolm.
Apr 23, 2018
Excellent
Recently hired a VW Greafter for the day, the van was very nice, clean and lovely to drive. Perfect for the job! It was a very friendly and thorough service I received.
Thank you for taking the time to leave us a review Terry
Feb 9, 2018
Can't fault it!
Excellent service, quality vehicle and locally based. I would definitely use this company again.
Feb 9, 2018
Excellant!
This was my first time hiring a car and i couldn't have asked for a better company to hire from. ABSOLUTELY BRILLIANT!
Staff were very friendly and helpful. It was smooth getting everything organized. Will be hiring a car from them again when I'm back!
Feb 9, 2018
Amazing Service
Wow, what amazing service. We were staying at a local camp site for a few days and wanted to hire a car locally to explore the area. We hired a Citreon C3. Car was perfect for what we needed (family of four). Immaculate and very comfortable to drive. Not only did we get an ideal car at excellent price but I was collected from the local place we were staying to collect the car and dropped back after the hire had been completed !! Going the extra mile (or 12) was just fantastic and hugely appreciated
Sep 23, 2017
Excellent Service
Absolutely brilliant, great service, really helpful customer service second to none. Highly recommended 10 out of 10